Maria Jennings, Director for Regulatory Compliance, People and Northern Ireland
Information about the Food Standards Agency's Chief Executive and directors.
Last updated: 27 February 2019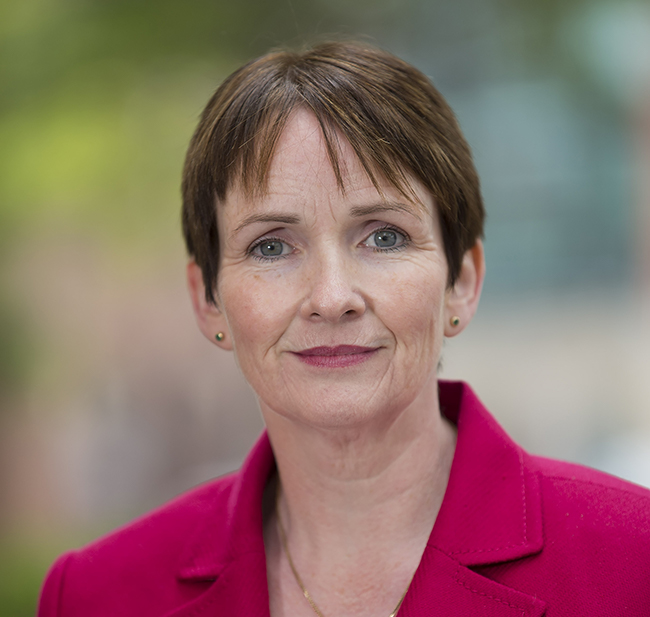 Maria obtained an Honours Degree in Environmental Health from the University of Ulster in 1990 and has worked for nearly thirty years in the NI public sector, much of it in the area of food control. She worked in a number of District Councils enforcing food hygiene and standards legislation in a range of retail, catering and manufacturing premises. She completed a Masters Degree in Environmental Health in 1998.

Since joining the team at the FSA in NI in 2001, Maria has been responsible for developing legislation and policy in relation to food safety, food standards, imported food control, food fraud and nutrition and dietary health. Her career within the Food Standards Agency has included leading on Dietary Health, managing several major food and feed safety incidents and leading on large corporate programmes.
In 2014 Maria was elected as a Fellow (Chartered) of the Chartered Institute of Environmental Health.
Maria is a member of the FSA's Executive Management Team with responsibility for the NI office, People and Organisational Change. In 2017 she led a major cultural change programme in the FSA, putting in place a new People Strategy and delivered the 'Our Ways of Working' Programme. The overall outcome was to enable and support each member of staff to do their best work and contribute effectively to delivery of FSA outcomes, irrespective of how and where they choose to work.
In October 2018, Maria was given the exciting opportunity to lead the FSA's Regulatory Compliance Division and the Regulating our Future Programme.