Professor Robin May, Chief Scientific Adviser
FSA Chief Scientific Adviser and Professor of Infectious Disease at the University of Birmingham.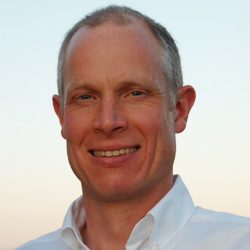 Professor Robin May took up his role as the FSA Chief Scientific Adviser in July 2020. 
Professor May's early training was in Plant Sciences at the University of Oxford, followed by a PhD on mammalian cell biology at University College London and the University of Birmingham. After postdoctoral research on gene silencing at the Hubrecht Laboratory, The Netherlands, he returned to the UK in 2005 to establish a research program on human infectious diseases. He was Director of the Institute of Microbiology and Infection at the University of Birmingham from 2017 to 2020. 
Professor May continues his work on Infectious Disease at the University of Birmingham. A Wolfson Royal Society Research Merit Fellow and Fellow of the American Academy of Microbiology, Professor May specialises in research into human infectious diseases, with a particular focus on how pathogens survive and replicate within host organisms. He was appointed as Gresham Professor of Physic in May 2022, where he delivers free lectures to the public on medicine, health and related sciences. In May 2023, he was elected as Fellow of the Academy of Medical Sciences. 
As the FSA's Chief Scientific Adviser, Professor May will provide expert scientific advice to the UK government and plays a critical role in helping to understand how scientific developments will shape the work of the FSA, as well as the strategic implications of any possible changes.
Published: 7 July 2020
Last updated: 25 May 2023