Dr Ruth Hussey CB, OBE, DL - Deputy Chair
Outlines the professional history of our Board Members and gives details of any business interests they may have in order to ensure transparency.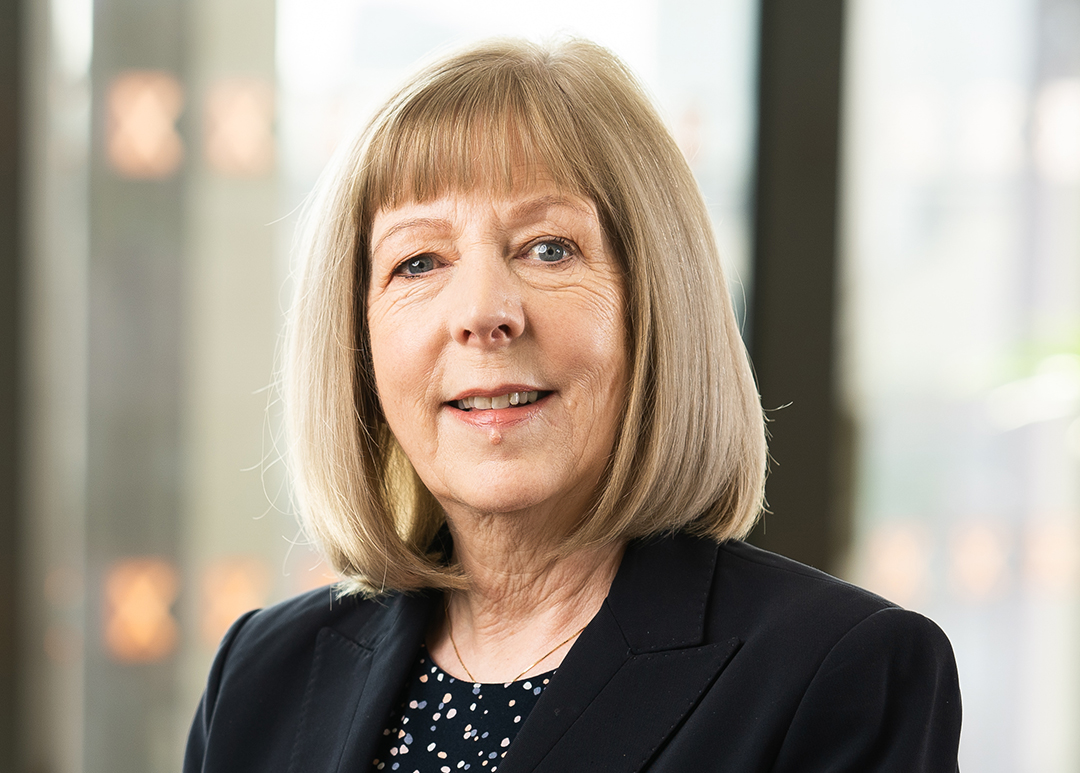 Ruth retired as Chief Medical Officer for Wales in 2016.
In that time, she supported policy on:
public health
quality and safety
primary care 
research and development 
health strategy with a focus on prudent health care
Born and brought up in north Wales, her career developed in England, initially training as a GP. She worked in academia, as Director of Public Health in Liverpool and then in strategic posts in north west England for the NHS and Department of Health. Prior to joining the Welsh Government, she was part of the Public Health Transition Team in the Department of Health, Whitehall.
Ruth recently Chaired a Parliamentary Review of Health and Social Care in Wales and was a Commissioner on the Lancet/LSE Commission on 'The Future of the NHS'. She is a member of the Liverpool Health Commission. 
She has been FSA Deputy Chair since 1 July 2020 and was appointed as Interim Chair from 1 February to 30 June 2021. She is also an Advisory Board member for the NIHR, School of Public Health Research. Ruth is a Fellow of the Faculty of Public Health and honorary Fellow of the Royal College of Physicians. She is an Honorary Professor at the University of Liverpool and has awards from other Universities in England and Wales. She became a Governor of the Health Foundation in Feb 2018 and is a member of the Wales Centre for Public Policy Advisory Group. Ruth is Chair of the Advisory Board for the Care Inspectorate for Wales and a Deputy Lieutenant of Merseyside.
An interest in tackling health inequalities and involving communities in their health and well-being has underpinned her work.
Personal Interests
Public Health professional on the GMC register
Farming - Brother is landowner in north Wales and has tenant farmers.
Aunt and cousins are farmers in north Wales
Consultancies and/or direct employment
Lecturing and professional advisory services - ad hoc activities.
Unpaid Roles:
Advisory Board member, NIHR, School of Public Health Research
Former Member, Health Equity Board, Public Health England
Advisory Group member, Wales Centre for Public Policy
Member, Programme Advisory Group, UK Centre for research evidence in Social Care (ESRC and Health Foundation)
Member, Scientific Advisory Group, ARC NENC, Newcastle
Chair, NIHR Research study steering group – Accounting for unmet need in equitable resource allocation
Chair, Bristol and Cardiff PHIRST Independent Advisory Board
Member, Value in Health Advisory Group, NHS Wales
Chair, Advisory Board, Care Inspectorate Wales
Member, Liverpool Health Commission, Liverpool John Moores University
Member, UK Food Safety Research Network, External Advisory Board from April 2022
Fee-paid work
None at present.
Undertook Covid 19 related work for MHCLG in 2020 and project in NI.
Shareholdings
Clubs and other organisations
Liverpool College Foundation - Member
Ramblers Cymru - Member, formerly Co-opted to Wales Exec committee
Member, RHS
Member, National Trust
Harthill Allotment society
Informal collaboration with public health professionals (Harnessing Health network)
Member, BMA
Member, The Athenaeum
Other personal interests
Non-personal interests
Fellowships
Honorary Academic positions with a number of Universities (Manchester Metropolitan, Liverpool John Moores, Liverpool, Swansea and Bangor)
Fellow of the Royal College of Physicians, and Faculty of Public Health
Honorary Druid Order of the Gorsedd, Wales (Blue Robe for service to the nation)
Indirect support
Trusteeships
Governor, The Health Foundation
Trustee, The Reader Organisation
Land and property
Brother is land owner in north Wales with tenant farmers
Aunt and cousins are farmers in north Wales 
Owns home in Liverpool
Other public appointments
Deputy Lieutenant of Merseyside.
Other non-personal interests
Published: 22 December 2017
Last updated: 25 May 2022