Our approach and the context we work in
We use a scientific, evidence-based approach to ensure food is safe and what it says it is.
Last updated: 7 October 2020
This empowers businesses and consumers to do the right thing to keep food safe. We tell the truth about food.
We strive to: 
Be the trusted voice on food standards in the consumer interest
Make it easy for businesses to maintain food safety and standards
Collaborate with the most influential players in the food system to improve food safety and standards
Optimise data and digital capability internally and externally to strengthen our influence
Operate transparently and openly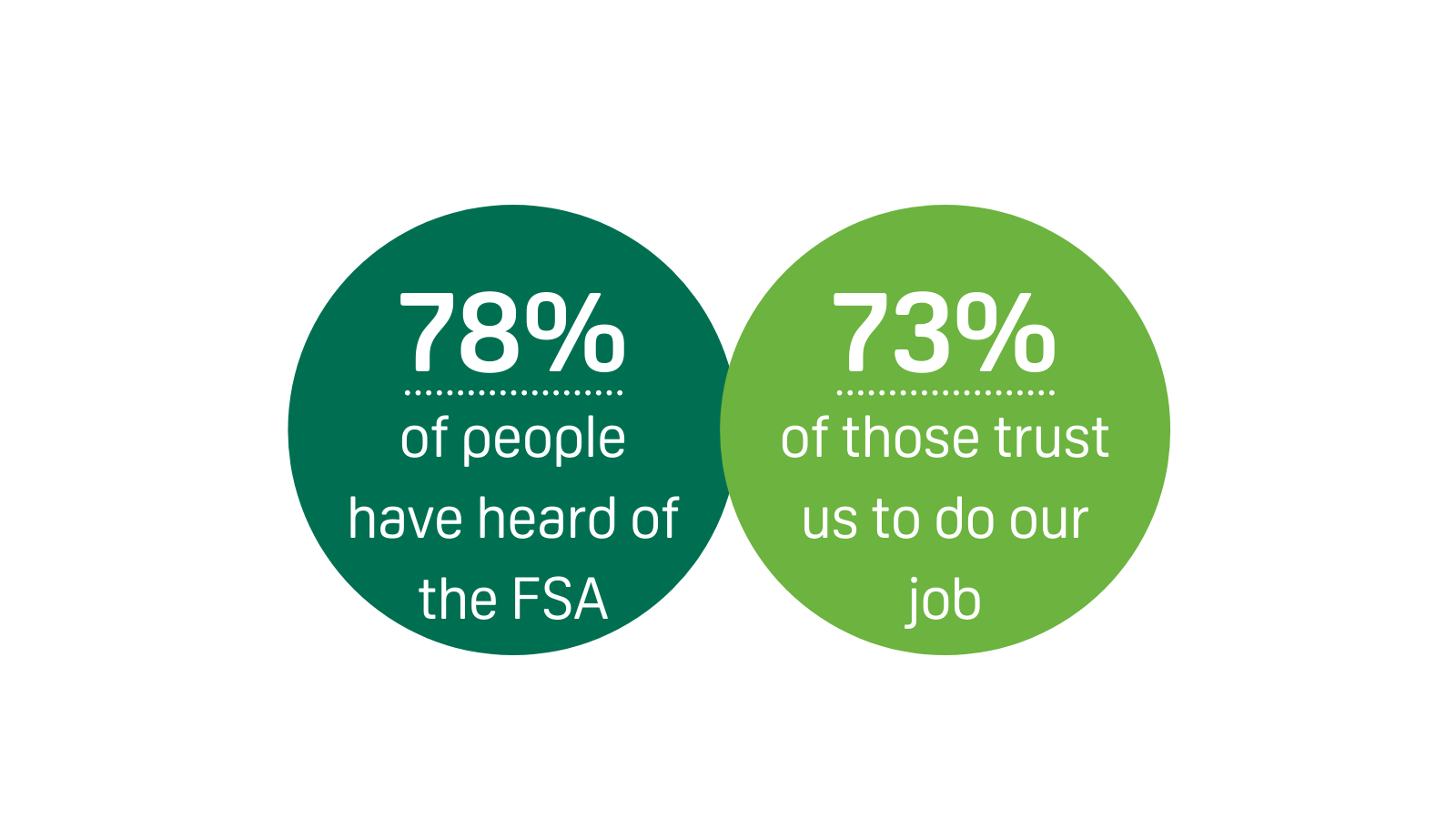 Two green circles, within which is written: "78% of people have heard of the FSA. Of those, 73% trust us to do our job." for the our approach part of FSA 2020 / FSA 20 Prospectus
The context we work in
The UK food sector is made up of:
4.1m people employed in the agri-food sector in Q4 2019 (GB)
£23.6bn worth of food, feed and drink exports in 2019 (UK)
£234bn is the consumer expenditure on food, drink and catering in 2019 (UK)
£120.2bn is the agri-food sector contribution to national Gross Value Added in 2018 (UK)
Source: Defra's Food Statistics in your pocket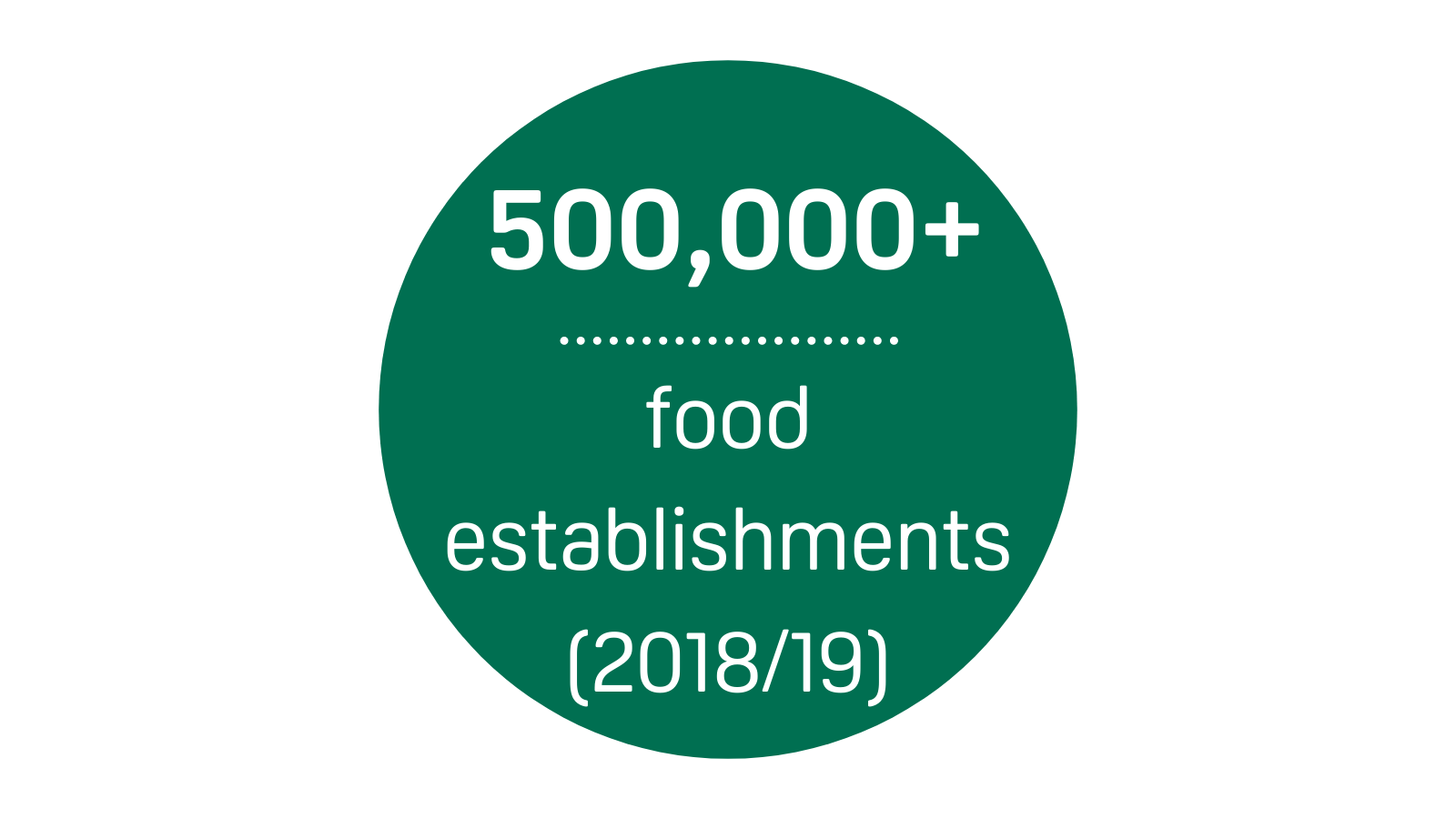 Green circle with "500,000+ food establishments (2018-19)" in it for the Context We Work In part of the FSA 20 prospectus
The 500,000+ food establishments (2018/2019) in the England, Northern Ireland and Wales consist of:
413,000 Restaurants & Caterers 
124,000 Retailers 
17,000 Manufacturers & Packers 
9,000 Distributors/Transporters 
4,000 Primary Producers 
1,000 Importers/Exporters
Source: Annual report on local authority food law enforcement 2018-2019
Download our brochure. Learn more about how we have worked to protect your plate over the last 20 years and our vision for the future.